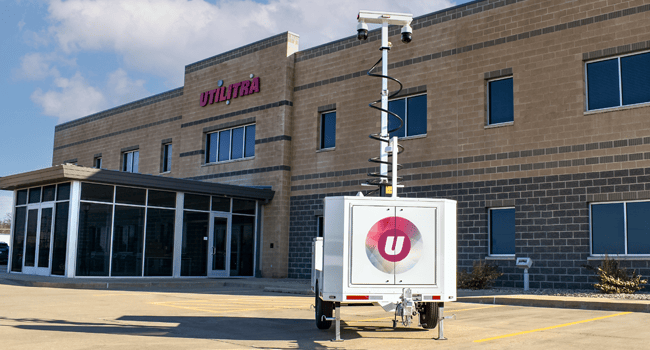 Utilitra's custom-built mobile surveillance trailers are designed to provide customers with a mobile trailer solution that can be deployed on a short or long-term basis. Utilitra's Virtual patroller is ideal for deployments that have limited or no access to power.
The trailer features a belt-driven telescopic mast with a gas-powered generator. The trailers are constructed to be deployed in any environment and components on the Utilitra trailer were selected based on durability and reliability.
Video surveillance can aid in the prevention of theft and vandalism, give real-time monitoring of vital locations or job sites, provide clear evidence of an incident or accident, and provide police with visual evidence of a crime for their investigations. Utilitra's Virtual Patrollers are a perfect solution for a wide range of sites and situations.